What if I told you that shadows could be used for more than just creating a perfect look? In this blog post, we'll explore other uses for shadows that you may not have thought of. Hopefully, by the end of this post, you'll see shadows in a whole new light.
On the eyelids like an eyeliner
You can use any shadow as eyeliner. Just use a different brush. Use a beveled brush to pick up more shadow. Draw the space between the eyelashes. If you want a classic arrow, bring the tail to the temple. You will get a soft line that is not so ruthless to a suddenly trembling hand. If you are a beginner in makeup, use matte shadows as they are easier to apply. Cream shadows can also be used as eyeliner if you wet the brush first.
Blush
Remember that you can use shadows as blush. We recommend using purple, copper, or yellow colors. Use a large, fluffy brush to apply the eyeshadow to the apples of your cheeks. If you like the effect, add more layers. Don't be afraid to experiment. To get a draping effect, blend the product into the temples.
Lipstick
If you want to try a new lipstick color but are unsure if you're ready to commit, use a lip brush to apply some shadow to your lips. It is a great way to test a new color without buying a whole new lipstick. Plus, it's a great way to use up those single shadows that you may never use otherwise.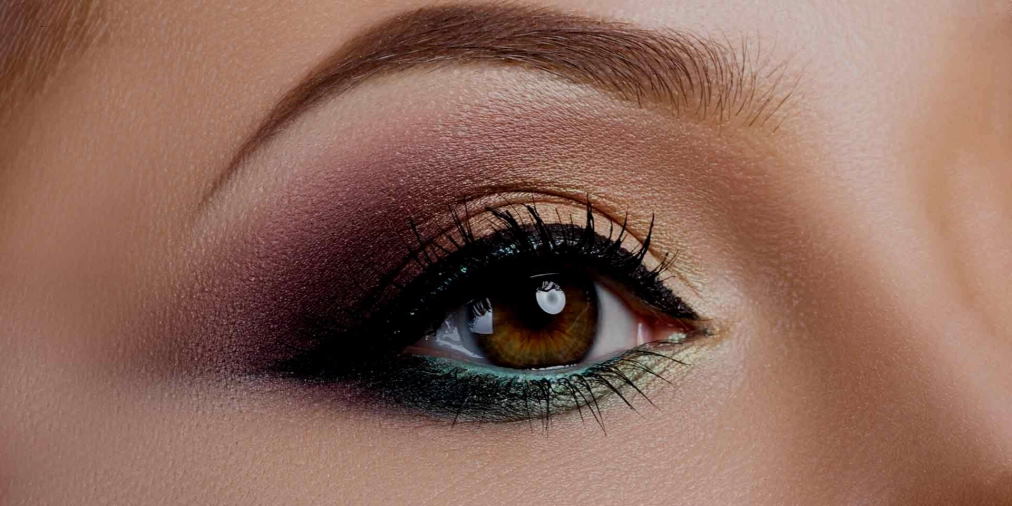 Highlighter
You can use any shimmery eyeshadow for this. But be careful: often, the sparkles in the shadows are larger than in the highlighter. So first, try to apply the product in the corner of the eye or above the upper lip. If the shimmer is fine enough, repeat on other places like your cheekbones, back, and nose tip.
Contouring
If you have very light skin, here is a tip for you. First, use a brush to apply makeup slightly darker than your natural skin color right under your cheekbone. To find the right spot, feel for the bone under the round part of your cheek. Then, use a clean brush to blend the product. The effect will be amazing: your face will look slimmer and more elegant.
Important aspect
The skin around the eyes is very thin and can be easily irritated. So shadows are the most gentle and delicate makeup product. However, before applying them to other parts of the face, test the product on your wrist to see if you have allergies. By the way, not all decorative items are so versatile. For example, if you decide to apply lipstick on your eyelids, the pigment can eat into thin skin. It is especially true for red lipstick. So be careful.