Americans have long been fascinated by French women's effortless sense of style. But what is the secret to their je ne sais quoi? In this blog post, we'll explore some beauty secrets from French women that will help you channel your inner Parisian.
Morning care
Tap water dries out the skin, so French women prefer to wash their faces with micellar water in the morning and evening. Micellar water is a gentle cleansing solution found in most drugstores. They also tend to start their day with a cup of hot water with lemon, which is thought to improve digestion and detoxify the body.
Slimming secret
French women are sensitive to the choice of food. They carefully monitor what they put in their mouths. The French themselves love to eat delicious and beautiful food. By "beautiful," we mean not only a beautiful dish but also how it is served. Girls in France rarely cook at home. They can most often be found with a glass of wine or coffee and a small portion of food.
Staying hydrated
It is widely believed that French women drink a lot of wine, but this is not entirely true. Instead, they are more likely to drink mineral water or herbal tea. Staying hydrated is important for keeping the skin looking young and fresh, so drink plenty of fluids throughout the day.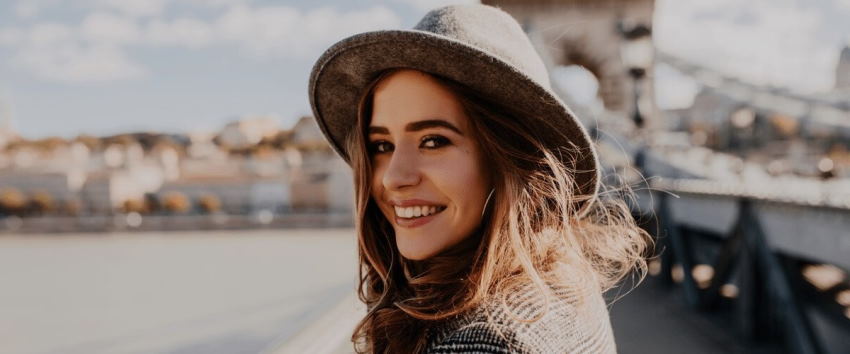 Minimum of cosmetics
French women don't use a lot of makeup. They think taking care of their skin is more important than wearing makeup. So they only wear light BB cream on special occasions or when they're going on a date. Do you ever wonder why French women look different from American women regarding beauty? French girls love and appreciate their flaws very much and don't try to hide them. It makes them even more unique.
Perfume
French women love fragrances that are heavy and have a long-lasting scent. They also like to put perfume on their skin and clothes, like their coats, scarves, and gloves. This way, when they hug someone or shake their hand, the other person will be able to smell the perfume. And French women don't just pick a fragrance for an event – they also consider the mood they're in, what they're wearing, and the weather outside.
The power of red lipstick
Red lipstick is a staple in the makeup bag of every French woman. It is the one cosmetic product that can instantly transform your look and make you feel more confident. So whether you're going on a date or running errands, a swipe of red lipstick will do the trick.
These are just some beauty secrets from French women that you can incorporate into your routine. Remember, the key to effortless style is to keep things simple and natural. So ditch the heavy makeup and focus on taking care of your skin. Be confident in your skin, and rock that red lipstick with pride!