You may not have heard of Kabuki brushes, but if you're serious about your makeup game, you need one in your arsenal. These Japanese-style brushes are designed for a flawless finish and have a cult following to prove it. Trust us. Once you go Kabuki, you'll never go back.
What is Kabuki?
A kabuki brush is a fluffy brush on a small "leg." This brush can apply products to your skin in a fairly dense layer. The "leg" allows you to take the brush as close as possible to the pile and increase pressure during application. The brush got its name from traditional Japanese kabuki theater. It is because actors in this type of theater appear in front of an audience with very complex, thick, heavy makeup. They used a similar brush to cover their faces with a thick layer of white rice powder.
What shape to choose?
Today, kabuki brushes are good for everyday makeup. Round and flat kabuki brushes work differently. The first allows you to get a natural result. The second is suitable for hiding imperfections. It is important to know that the shape of the bristles also influences the result. For example, choose a brush with denser bristles if you need more coverage. Choose a brush with softer bristles if you want a more natural look.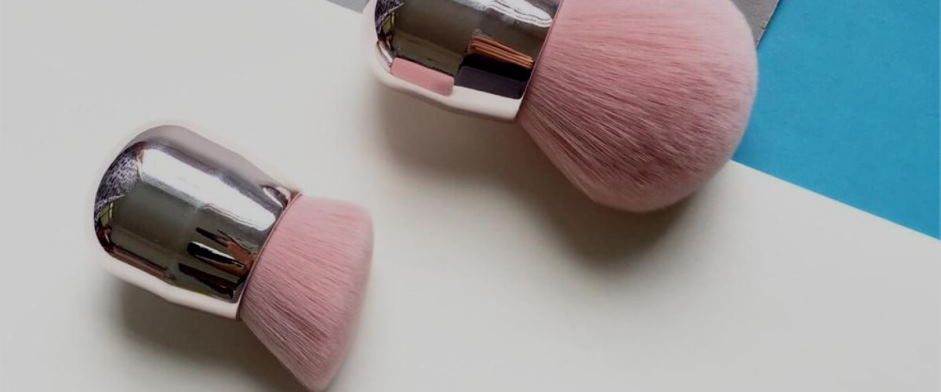 How to use it?
Kabuki brushes are ideal for applying foundation, powder, blush, and bronzer. You can use them with liquid, cream, or powder products. For example:
Foundation
Kabuki is a tool that people use to make their skin look even. You move the Kabuki in small circles all over your skin to do this. It makes your skin look smooth and natural. If you want your makeup to last longer, you can try using a different method where it looks like you are "driving" the product into your skin.
Blush
A Kabuki can also be used to apply blush. For a natural look, use the Kabuki to apply the blush in small circles on the apples of your cheeks. If you want a more intense color, you can use the Kabuki to "stamp" the product onto your skin.
Contouring products
Kabuki is a good brush to use when you want to sculpt your face because it will look natural. First, you must apply the bronzer and highlighter with light strokes and blend the border between them.
Setting powder
Use the kabuki brush with light pressure to apply translucent setting powder. The powder will lie on the skin with a light veil, not another heavy layer.
Kabuki brushes are a must-have in your makeup bag and come in all shapes and sizes to suit your needs. With these versatile brushes, you can achieve a natural or full-coverage look, depending on your preference. So what are you waiting for? Get yourself a kabuki brush and see the difference for yourself!